Rent the E-chopper
Tour through the beautiful surroundings of Harderwijk and the Veluwe. The E-chopper is 100% electric and eco-friendly.
With a range of no less than 30 kilometres, with normal use, you can easily make a beautiful tour of 3 hours. In addition, the E-chopper has a low entry level and is therefore suitable for everyone!
Do you want to hire an E-chopper? Then you need to be in possession of a scooter or car driving licence.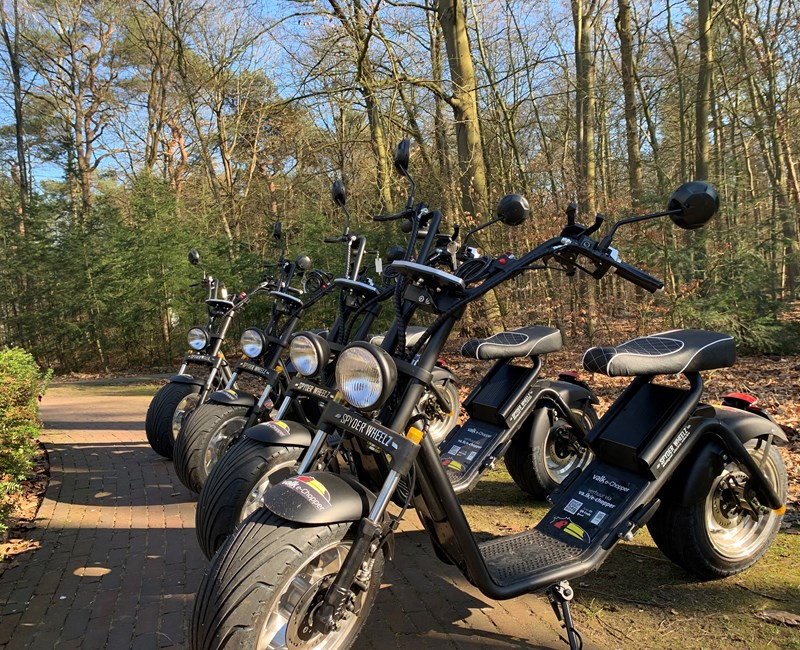 Silently exploring the Veluwe
Tough, easy and eco-friendly through the woods, along moors, fens and sand drifts.
At the reception we have beautiful junction routes available for you.
hire your e-chopper