Panoramic view
The watchtower with the famous Toucan on its nest is open daily. To enjoy the beautiful view, you can climb 226 steps, weather permitting.
Enjoy the view!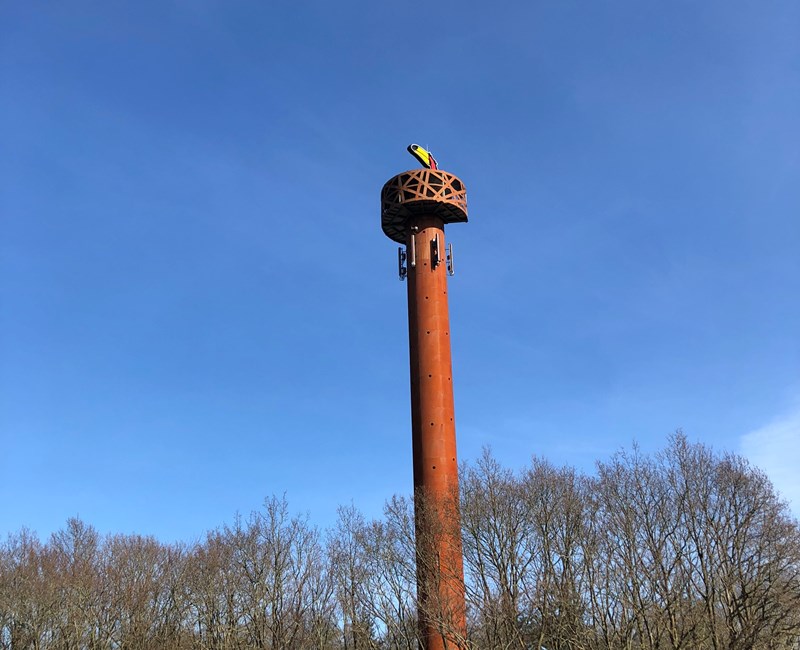 Opening hours
Daily from 10:00 to 17:00 (entrance is free)*
In case of thunderstorms, wind (force 6 or more), frost, ice and/or snow we advise you not to enter the tower.
Children are only allowed to enter the tower when accompanied by an adult.
Toucan on a nest
The idea is the well-known Van der Valk toucan sitting on a nest. This bird watches over the nest and the Veluwe.
The tower and the nest will in time fade to a rusty brown color, so that they merge into the environment.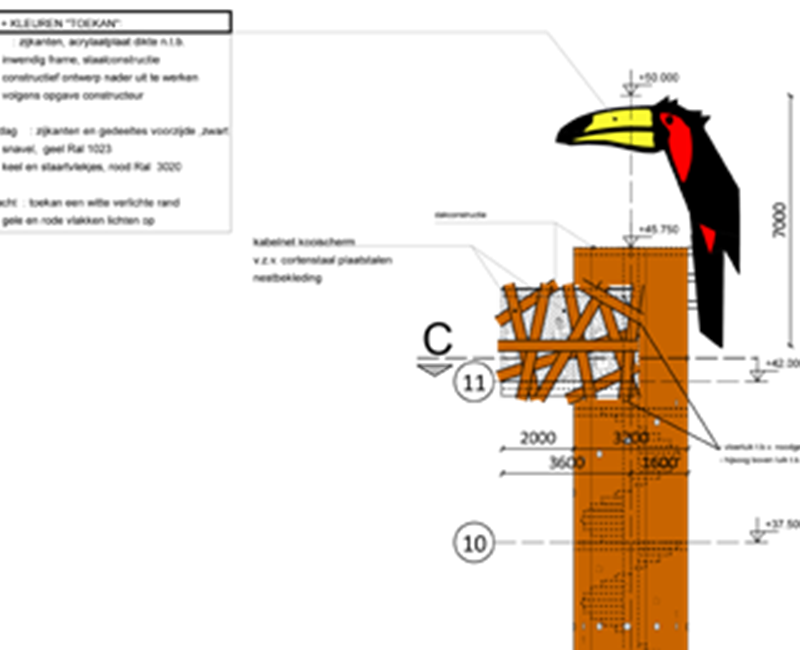 Interesting facts
| | |
| --- | --- |
| Highest point | 50 meters |
| Size of toucan | 7 meters |
| Diameter mast | 3,2 meter |
| Number of steps | 226 |
| Lookout point nest | 42 meters |